Basic Cat Hygiene
Basic Cat Hygiene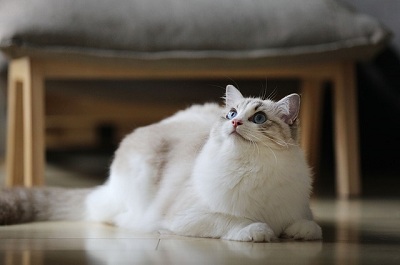 Even though cats are clean animals that do need a lot of help to maintain basic hygiene, there are things we need to do to ensure better health for us and our families. Namely, cats may transmit many diseases to humans and our job is to minimize the risk. The best way to keep a good cat hygiene is to keep the litter box clean and wash cat bowls regularly. According to veterinarians, the litter box is the most dangerous place when it comes to infection. To prevent spreading zoonoses, we may wear gloves when scooping feces from cat toilet. Feline experts also recommend washing litter box thoroughly once a week using hot water and disinfectant. At the same time, we need to change the litter. Cats who avoid using a litter box, do that because of dirt or illness. To learn more about what to do to maintain basic cat hygiene, the article "8 Ways to Keep a Clean House with a Cat" lists the following tips.
Basic Cat Hygiene
1. REGULARLY BRUSH YOUR CAT
2. VACUUM WEEKLY
3. PROTECT YOUR FURNITURE
4. WIPE DOWN YOUR COUNTERS
5. AUTOMATE BASIC FUNCTIONS (FOOD/WATER)
6. CONTAIN THE LITTER BOX
7. CLEAN UP A MESS AS SOON AS IT OCCURS
8. DEEP CLEAN AS NECESSARY
When it comes to cat bowls we need to keep them clean in order to prevent viruses and bacteria from spreading. Washing thoroughly once a day should be enough to ensure basic hygiene. Cat bed is also one of the places that need proper hygiene. Vacuum cleaning, washing and treating against fleas when it is necessary will keep zoonoses at bay. To help our family members stay away from bacteria and viruses from cats, we need to teach children what to do after handling a cat. Washing their hands should be enough, but cats often enjoy playing with cats and might end up with a scratch. It is not uncommon for kids to get cat scratch fever from their furry friends. For that reason, we should teach them how to play with cats and avoid being injured by them.