Before Allowing Cat Outside, Here Are Several Tips
Before Allowing Cat Outside, Here Are Several Tips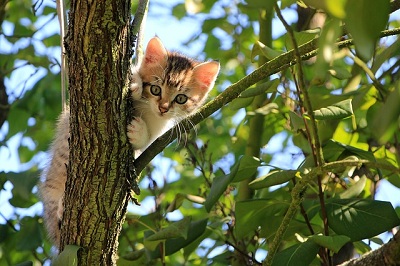 After we have decided that our little kitten will have outdoor access, we should consider several things. Feline experts give us a few tips that are essential to ensure safety in cat's outside adventures. They do not recommend allowing a kitten outside if he has less than 14 months. According to them, he should get all prescribed vaccines before we let him go outside. However, when a kitten reaches 14 months, he is not still able to wander around without our supervision. Feline experts advise us to begin introducing the outer world to our kitten 15 – 20 minutes under our supervision, and then gradually increasing the time. The good idea is to choose a day with favorable weather condition. It is also essential to teach a kitten to come back when he is called. If we want to train a little kitten to come back when called, using their favorite treat can speed up the process. We can let him outside for the first time only when we are sure that he has learned this skill. If there are neighborhood cats or feral cats in the yard, a little kitten will need our help at first to establish his territory. During several weeks after going together outside, a kitten will gain confidence, and we will be more at ease to let him outdoors. If we want to be sure that a cat will be safe spending his time outside, we should limit his outings to day trips only. To find out more about tips that increase the safety of our cat before we allow him outside here is an excerpt from an article "Tips for Letting Your Cat Outside for the First Time".
Before Allowing Cat Outside, Here Are Several Tips
1. Get a New Kitten Used to Her Indoor Environment First

2. Expand Her Surroundings

3. Get Her Properly Vaccinated

4. Provide Her With the Proper Tags

5. Introduce Her to the Great Outdoors

6. Give Her Freedom…With Some Boundaries

7. Provide Plenty of Food, Water and Shelter
The same procedure we can apply if we want to convert our indoor cat into outdoors one. But, experts suggest neutering a cat to limit his/her territory. They also do not recommend to allow a cat outside if we have moved to a new house. The best period to let him/her out is over a month.