Where to Leave a Cat While Traveling
Where to Leave a Cat While Traveling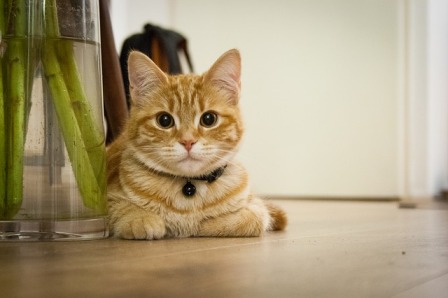 Even though cats are independent and not very social beings, it does not mean that they like staying at home alone. As cat owners, many of us see a cat like our family member, with which we develop a special bond. Consequently, worrying about where to leave the cat during vacation can greatly spoil our euphoria. Not only that we are aware they will miss us while on travel, but we also worry if they will feel alone. Thus, it is very important to consider what solution will be in our cat's best interest. Some cats are pretty good with the idea of one day visit of a person who will fill their bowls with food and water, and eventually take care about a litter box. However, there are cats, which deeply connect with us and need more social contacts with humans. For this type of cats, the problem could be even an overnight trip. The best idea for those cats is to leave the cat with a person, who has already established a close bond with it. The article "Where to leave your cat during a vacation" further continues explaining what the possible alternatives are to leave a cat while traveling.
Where to Leave a Cat While Traveling
Leaving your cat at home
One of the most common and, in our opinion, the most reasonable options is to leave your cat at home and have someone come to visit daily.
The advantages of having your cat stay at home during your vacation are numerous. Your cat's stress levels will be reduced if he is able to stay at home. You won't have to worry about how and when to take your cat to another place. Finally, the person taking care of your cat may also be willing to look after the house – watering plants and feeding your fish, for example.

Sending your cat to a friend or relative during your vacation
The advantages of sending your cat to a friend or relative's house is that your cat will get constant supervision and, of course, more attention. The downside is that it's not easy to find someone who is willing to accommodate cats, especially if you have more than one. In certain cases, too, the cat may experience greater stress than he would if he was left at home.

Take your cat to a pet hotel
Of course, a pet hotel will be a totally unknown place for your cat, unless you travel regularly. Cats do not cope very well with unknown places, people, and situations, which is worth bearing in mind.
On the other hand, pet hotels make a big effort to create a calm and cat-friendly environment. Besides, pet hotel personnel are professionals – at least, they should be. They can give constant, competent care to your cat. They won't fail to notice if the cat is not eating or has any health problems, and they won't let anything bad happen to your cat during his stay at the hotel. It's their job and they know what to look out for.
After we have decided where and to whom to leave our cat, there are just a few more things, necessary for the cat to feel comfortable. New toys scattered around can surprise the cat while we are on vacation. It will make the cat busy and help it having a lot of fun. And playing is usually the best way to make the hard time of separation easy. Food supplies belong to the most important things we should take care of. Ensuring that the cat will have enough food for our vacation, includes providing supplies for one to three days more, in case of postponing flights or changes in our travel schedule. Vaccination is also very high on the list because we want our cat to stay healthy and safe during our absence. Keeping in one place the cat's documents about vaccination and telephone numbers of the vet and make it available to a person who takes care of the cat, can show as decisive when the cats come into a trouble. Now, when we have done all we can ensure the safe and comfortable stay while traveling, we can stop worrying, relax, and enjoy our days off.